Amazon TOP 5 Sex Toys You Absolutely Need
Disclaimer: This post contains affiliate links, which means I receive commissions if you make a purchase using these links.
Toys, toys, toys! I am a huge fan of sex toys. Although I have a decent collection (because I like to try new things and I'm an Amazon addict) I do have some faves. Amazon makes sex toy shopping pretty simple. I mean they have a Sexual Wellness category which is further subdivided into 10 types of sexual wellness products: anal sex toys, catheters and sounds, dildos, enema products, machines and devices, masturbators and dolls, medically themed toys, penis rings, pumps and enlargers, and finally vibrators.
For newbies, this can become overwhelming. With thousands of options, amazing prices, and hundreds of reviews (probably my favorite aspect, because that way I know how customers feel about any given product). And FYI, the product comes in an Amazon box, which could hold anything so no one will have to know how much of a dirty girl you are!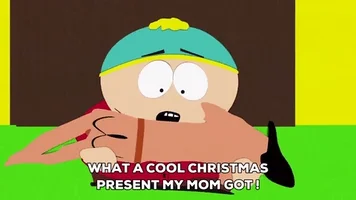 In an attempt to simplify your Amazon Sex Toy shopping experience, I have come up with a list of 5 must-haves based on certain "needs". For some of these, I have linked my personal reviews so that you can get my opinion on the products. You're welcome.
Passion Wireless Wand– for those that love clitoral stimulation.
This will always be my number one. It's powerful, it's simple to use, it's wireless/rechargeable, waterproof, and it's small compared to the Magic Wand. Also, it's $25.95. You can't beat that seriously.
Silicone Rabbit G-Spot Clitoris Vibrator by iFUN – for those that love some more variety (g-spot and clit) killing two birds with one stone ya'll!
Honestly, I have never really been a fan of dual stimulation vibrators until I got this product. You're gonna laugh, but the reason why I love this product so much is because once you stick it in your vagina, put it on and find your settings, it just stays there… freeing your hands to entertain other zones (wink wink). It's pretty freakin' awesome.
Just like the Passion Wireless Wand, it's wireless/rechargeable, waterproof, perfect size, and $22.99! Booooyaaaah.
Anal plug 4 piece trainer set with enema and lube– this is literally the perfect set for beginners of the rear entry world. Not only does it come with 4 plugs for butthole training purposes (if you need a quick lesson on anal check out my previous post Intro to Anal, but it comes with an enema which is an absolute necessity and lube!!!! But wait there's more…it's only $15.77! This is my most recent favorite Amazon find. It's a pretty amazing deal fa sho!
4.

Vibrating Cock Ring by Utimi with a finger vibrator
– I would categorize this baby under toys for couples.
It's a newer product for Utimi and I think it's one of the better cock rings out there. I have tried quite a few and have never been able to say I am completely satisfied with the product. The problem I typically experience with cock rings is that either they aren't strong enough or they're too small so that my clit doesn't get the attention it requires. Makes me sad. This one is a good size, the vibrator bullet part is detachable so you can take it off to clean the piece that holds it and the best part about this product is that it comes with an additional finger attachment for even more fun! Oh and it's $10.99 so it's a pretty good deal for something that can enhance your sexual experience with that very special person in your life (or not so special lol).
Gun Oil Silicone Based Personal Lubricant – an absolute necessity my dears.
Listen, I've tried a fair share of lubes and this one is by far my absolute favorite. It's safe for use with condoms and toys. I don't like any warming or cooling lubes, they just don't do it for me. This one is like silk oil that you would put in your hair. It's freakin' awesome. Now I'm wondering if I should try it for my hair. Hahahahah!
I hope this post is helpful! I know how overwhelming toy shopping can be especially when you don't really know what you want and have little to no experience within this general category.