BDSM…The Time I Was Invited To Watch a "Scene"
We've all fantasized about it at least once in our lives. BDSM…that kinky sh*t that no one wants to talk about. So you've read Fifty Shades of Grey (most of us have) and fell in love with Christian Grey and his red room.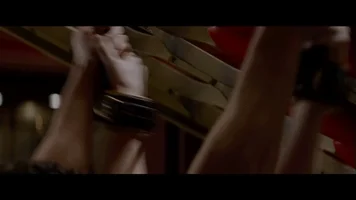 Perhaps it inspired you to incorporate some light bondage into your sex life. Toys, under the bed restraints, maybe butt plugs, and spanking! Good for you! You gotta keep it interesting in the bedroom because let's be real, sex can get boring. Same person, same position, same shit, different day. No matter how much you love your significant other, sex can become a chore.
For as long as I have been sexually active I've always felt like something was missing. Foreplay…check. Various positions…check. Drunk sex…check. Angry sex…check. Anal sex…check. Orgasm…check.
I would like to consider myself pretty adventurous, so if you have been following my bold and sexually explicit blog then you know I like to add tons of spice into my sex life. However, I still felt like something was missing. I craved more, yet for the longest time I couldn't figure out exactly what it was.
I decided to explore the world of BDSM. I mean if Rihanna likes it (S&M), then I had no doubts that I would enjoy it too, being the badass that I am (lol).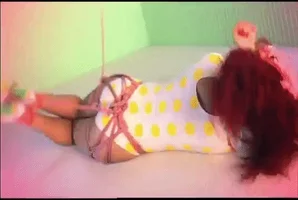 So, as always, I researched. My good friend Google helped me quite a bit. YouTube was helpful. I listened to Podcasts, read books, and I signed my husband up for a KinkAcademy membership (it's like a BDSM training website filled with videos).
So the research part was completed. Now what? How does one really learn how to do something outside of textbooks? By doing it of course. All my sources led me to one conclusion: live training. Hubby needed professional guidance and I needed to experience what BDSM had to offer, so we searched for help.
We found a website for kinky people like ourselves called Fetlife. It's basically like a Facebook, but for sexually adventurous people. I categorized myself as a "submissive" and I quickly began receiving numerous messages from interested men who wanted to dominate me. I immediately added to my profile that I was married to my "Dom" (well not yet dom, cuz we're working on it right).
But, what exactly were we looking for though? As a couple wanting to explore the wide world of BDSM, we honestly wanted to find a mentor for my husband. A decent looking guy, around our age, who can teach my husband how to be a dominant lover and to show him the ropes of BDSM (no pun intended). So I searched and lots of creeps later, I found a potential candidate. Hubby reached out and chit-chatted with him for a while before we decided to meet up with him.
Yup, we were on a mission. The guy had a dungeon in his basement and he lived like 5 mins. away from us. Booyah! Our new friend was actually willing to have us watch him dominate a woman. A little liquid courage (thank you long islands!) and it was dungeon time. We sat back and enjoyed a live BDSM porn!
After a quick tour of the basement dungeon, clothes came off in the blink of an eye. She was bent over a bar (kind of like a gymnast's bar) with panties still on, punished for canceling their plans the week prior. He took turns spanking her ass cheeks.

Nipple clamps were then introduced. Holy hell. I thought I was going to faint when he put them on her. Looked super painful! Like shit, I remember when I was breastfeeding and my kids would bite my nipple. Ouch!  He sucked one nipple till it hardened, clamped, then repeated on the other nipple. She seemed to like it.
The next stop was the beautiful structure centered in the room, the St. Andrew's cross. He cuffed her dainty arms way above her head to the point where she was standing on her tippy toes, ankles cuffed to the cross. It was really exciting! Then came the flogging. I saw his collection beforehand and I was honestly pretty worried for her sake.
So here she was, cuffed to the cross, flogged for what seemed like an eternity, she screamed, from pleasure or pain, I don't know. He whipped out the Magic Wand vibrator and I almost died from jealousy of course. I think she entered subspace around this time. I think she came too before he took the vibrator away and said "you like that? Too bad."
He decided they were done with the cross and his c*ck needed some attention. He demanded she kneel and he forced his c*ck in her mouth not at all gently.
It was time to explore other areas. Back to the bar! When did the panties come off?! She was now bent over, wrists cuffed to the legs of the bar, legs spread wide, as he f*cked her in the ass mercilessly. He took what was his for the moment. Again, there was no gentleness in his actions, pure dominance.
The gyne chair was next. How I dread these. He spread her legs wide and worked her pussy with his mouth. He then reintroduced the vibrator with the addition of his fingers (we moved a little closer to the action…lol). Holy shit I had never seen such hard finger f*cking my life. She seemed to enjoy it since she came. Maybe multiple times, I really don't know because I was pretty tipsy at this point. After she literally couldn't take it anymore he accepted this, yet no mercy was given. His c*ck finally entered her pussy. He pounded relentlessly.
Final destination was the dental chair, which I will never look at in the same way. She was placed upside down, with her head hanging off where the feet were meant to be, as he forced himself into her mouth. He licked her clit just to keep her going, as he f*cked her face. So I guess this was kind of like a 69. Unfortunately, we ran out of time and needed to head back home.
It was time to go home and analyze what we saw and determine how we can mock such a performance.