Drag Shows Are Awesome
So my bucket list is full of oddities, which should be no surprise, considering my personality. Therefore, attending a drag show was a must! I had no idea what a drag show entailed, but I knew it's something I wanted to experience at least once in my life.
When I used to work as a hairstylist, we would take smoke breaks (yessss I'm a smoker, I know it causes cancer), with the neighboring establishment workers. One of our fellow smokers was a tall, handsome and super easy-going gentleman who regularly performed at drag shows. He invited us many times to attend his shows, but I never really felt like it. Honestly, I just didn't feel like it.
Well, a couple weeks ago, on a double date, my Mr. and I were having drinks with another couple when they came up with the idea of going to a drag show. They were regulars and since I've never been of course I was down! I was super excited and had no idea what to expect.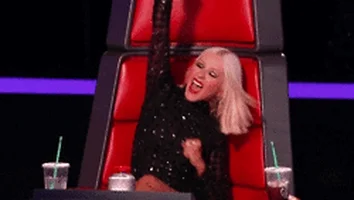 We were spending our evening downtown Chicago, so we decided to hit up "Boystown" which is an LGBTQ community, with many gay bars and clubs and such. Berlin was a popular club in the area and it just so happened that they were hosting a drag show that night.
By the time we got there around 10 pm, the club was pretty packed. The show was scheduled to start at 10 pm, but started later (no big deal, more time for boozing). The club was filled with the kind of people you would not normally see holding hands or kissing in my suburban town. Beautiful lesbian women dancing to techno, delicious gay men kissing in the corner, transgender men and women left and right. People you would have never even thought were gay, were spending their night with their same-sex partners with no cares in the world.
It was refreshing to see such acceptance. No one judged. Even though I am a straight (well kinda bicurious) woman, I felt at home. I loved this place! And the music was better than any club I have ever been to.
My favorite part of the establishment was the restrooms. I know it seems odd, but the restrooms were separated by your anatomy, rather than by what gender you associate with. So, if you stand to pee you go to one, if you sit you go to the other. Not like anyone would really care though.
So What Exactly Happens at a Drag Show?
An announcer introduces individual men dressed as women to perform a chosen song. Each man was different, some had a glam appearance, some were rock n roll, some had a more urban vibe (think Ciara). Every performance was amazing. These men danced better than the majority of us, full of energy, and passion. Appearance wise, they looked pretty freakin' amazing, and some you couldn't even tell were actually males.
My favorite performances were songs by Lady Gaga (telephone) and TLC (scrubs). Just like your typical strip club, the audience would hand the performers dolla bills. Two members of the audience were invited on stage for a dance-off for further entertainment. It was great. I don't remember what the winner won, but the men did a swell job.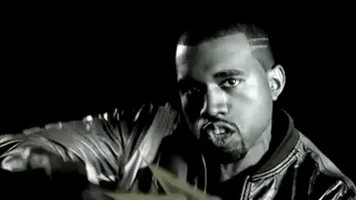 Everyone was having a good time, taking pictures, recording the performances, dancing, and singing along. After the drag show was complete, the club returned to normal, with loud techno and tons of dancing. It was around 1 am, when the four of us decided to call it a night. Remember, we still have young children that will be poking at us at the a$$ crack of dawn (around 6:15 am).
In conclusion, this was one of the most interesting "dates" I have ever been on. The spontaneous ones usually are. You see I don't like to plan much, I prefer to go with the flow. I was thrilled about the night out with my Mr. and I would definitely go back to another show. It was awesome and everyone should go see one at least once in their life!