How to Eat Pussy Like a Boss: Tips to Make Her Cum Every Time
Do women think men share sex tips within their circle of guy friends while chatting about the latest sports news?
Every man I've known is either too prideful to ask for advice on how to orally please their partner or they think they've already gotten things figured out. This is meant for both mindsets and should be shared by the women who follow Modern and Blissful with their partner.
I recently polled a group of women I know, we can leave out the details out about how I know them, asking them to provide some insight on what makes receiving oral sex good, better or eyes roll back in your head while your toes curl and legs shake.
I was pleasantly surprised by most of the tips women gave me and how passionate some of the responses sounded. The following tips on giving good oral sex have been derived from my panel of experts as well as my own personal experience.
The key to a woman's body is much like riding a Harley. An experienced rider doesn't just fire up the V-Twin motor and take off. Instead, the veteran starts up their iron steed, let's her get the oil flowing, waits for her to get warmed up, climbs on and takes control of that rumbling American steel.
Step 1:

Warm-Up
According to 90% of the women I chatted with, they want to get warmed up before diving into action as well. This can be accomplished by kissing and touching while you let her "oil" get flowing and warmed up. You will generally know when her engine is nice and warm by either gently sliding a finger inside of her and feeling how wet she is or just by how she reacts to your kisses, neck or ear stimulation and nipple attention.
Step 2:

Tease

Her engine is now warm and ready to go for a ride. 80% of the women I polled, said their lover should not attack the clit like you're trying to get to the center of a Tootsie Pop. In my experience, taking the time to kiss and lick her inner thigh, trace around the outside of her pussy. As much as you may want to dive in, hang tight and tease her a little first.
Step 3:

Lick the Clit

Her engine is running and starting to get warm so it's time to move towards her clit with your tongue. Don't go bananas on that succulent little gold mine. Although some women may enjoy rough clit play, the majority want sensuous attention. The clit can actually be bruised and may even cause that V-twin to lock up if you apply to much pressure while licking or sucking on it. Start out by tracing the outside of her clit with your tongue and using your hands to either gently massage her inner thighs or reach up and give a little attention to those soft, erect nipples.

Can you feel the rumble of her engine yet? This next part is VERY important for an enjoyable ride! Listen to your partner, feel her body reacting as you are doing the licking, touching and massaging of her loins. A large number of us get excited that we've got the right button, so we want to do it faster and harder.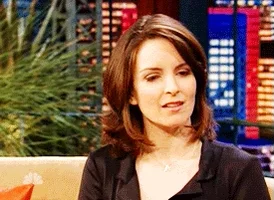 Gear down big shifter!! Set the cruise control in regards to speed and intensity you are licking and sucking at and settle in for a nice ride. Maintain, maintain, maintain!
You've read up to just now and think how easy this is going to be. Right? It's time to kick it into overdrive and cross that the proverbial finish line. The next step, if done correctly, is what sets you apart from all the other people who think just licking her clit for a few minutes is enough.
If you can't chew bubble gum and walk at the same time, go ahead and park that iron steed of yours and move onto some vanilla missionary sex or maybe doggy style if you think you can handle that.
Everyone else, this next part is for you.
Step 4

: G-spot action

One of those free hands is about to become your magic wand. Go ahead and continue the pace you've set where your partner is responding well. Take that free hand and gently work your index finger inside of her warm, wet pussy. You want to make a motion with your finger that resembles a "come here" action like you have probably seen Patrick Swayze doing in Dirty Dancing to get Baby out of the corner. Your target is sort of a soft semi-round feeling little pot of gold. Some women will respond by a little pressure on that hot button, some will enjoy a little massage on their sweet button of joy.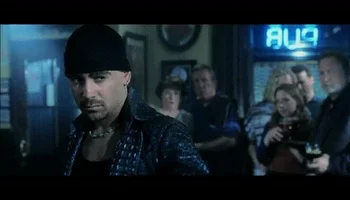 Congratulations! You have just graduated from the James Brond school of giving good oral to a woman. Pat yourself on the back and give yourself a cookie for doing such a great job.
Extra Credit
Do you want to earn some extra credit? Read on young Padawan, read on. There's a little star, located just south of the pussy, connected by the Bridge of Taint. You may want to take a walk over that bridge with your finger and explore the outside of the tight little star. The anus actually has a large amount of nerve endings, half of the nerve ends of the entire pelvic region! What!?!?!? If you're feeling froggy, jump into the exploration of the sexy little brown star and see, feel, listen to your partner and maintain the same rules as apply to the clit attention. Slow and steady wins the race.
James Brond