How to Fit Sex into Everyday Life When Your a Parent of Young Children: 6 Ideas
Disclaimer: This post contains affiliate links, which means I receive a commission if you make a purchase using these links.
We all know how important it is to maintain a regular sex routine in any relationship. Sex promotes intimacy which binds individuals enforcing stronger connections and more durable relationships. I have a pretty good feeling that we all know this, but when young children are introduced into the duo, things simply change.
Children become the focus of the household. Your life revolves around diaper changes, feedings, baths, doctor's appointments, play dates, etc. By the end of the day, when you lay next to your partner, the last thing on your mind is sex. I can attest to this. I often lay in bed mentally forming my to-do list and remembering all the things I forgot to do throughout the day. I'm exhausted, stressed, and sometimes sleep deprived. I call this "mom mode".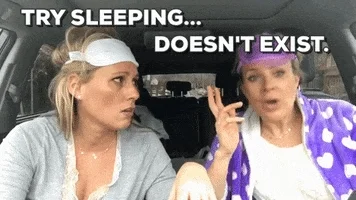 Mom mode is not very beneficial to your sex life. Sometimes we have to put "mom mode" on pause and put "wife mode" back into temporary action. But even when we do get into sexy wife mode, it may be difficult to actually have passionate sex with young children in the house.
Why?
Children are still up, so just waiting for them to fall asleep so you can get it on can quickly get you out of the mood.
It's nap time and you have a million things you need to accomplish before your kid/kids get up, trying to fit in a quickie is the last thing on your to-do list.
Fear of children walking in on you. Even if you locked the door and double checked the lock, there's always the fear that somehow your child will walk in on you and be scarred for life.
You're exhausted, sometimes you just do it to get it over with so you can go to sleep.
No matter how much you may be enjoying yourself, you have to be quiet. If you're a moaner, this can be problematic and impact your experience.
Kinky sex is usually out of the question. What if you are tied up in rope and all of a sudden, your child is screaming for you because they need one more hug or they need comfort because they had a nightmare? (Fact: This has actually happened to me!)
This is just a few of the issues parents deal with when trying to maintain a normal sex life with young children in the home. When you're a parent in this situation you gotta get creative. Here are some ideas:
If you have a walk-in closet, it's the perfect place to hide for a quickie. Don't judge. You gotta do what you gotta do.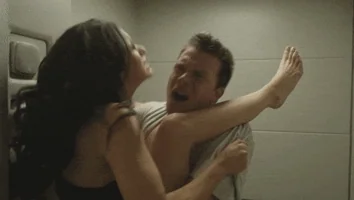 Schedule a babysitter to take the kids on an outing. This can be as simple as taking them to the local library, to the park, to ballet or soccer, or to dinner. All you need is an hour of alone time to get down and dirty. Bye, bye kiddos mommy and daddy are gonna "cuddle".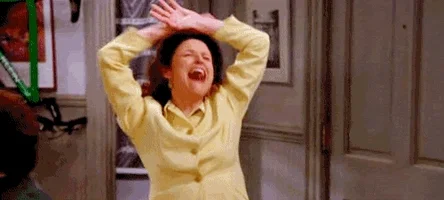 Schedule a babysitter for a few hours and plan a Sybaris outing. For 4 hours I think it costs about $70. Imagine how much fun you can have in 4 hours at a place like Sybaris.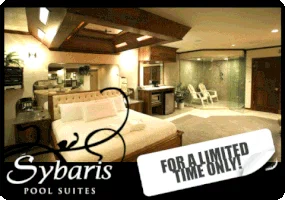 Ask grandparents or other trusted family members to take the kids for a weekend. This gives you plenty of time to mentally and physically prepare for sexy time. Dinner and a movie, Netflix and chill, drinks and bondage? I mean whatever floats your boat.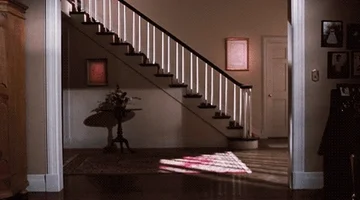 Plan weekend getaways. My Mr. and I would sometimes just spend the night at a nearby hotel while my in-laws cared for our twin babies. It was close by so that if a problem arose we could quickly come home. We were able to get some much-needed peace and quiet. It was a sweet little break that allowed us to put parent-mode on pause and focus on being husband and wife for a night.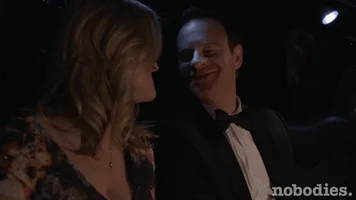 Turn a portion of your basement into a part-time adult "play room" without making it too obvious. You can really get creative here. For example, we had an old Futon with storage underneath. So we put it in the basement and put all necessary "adult toys" in the futon storage compartment. No one would ever guess the true purpose of this because it simply appeared to be a couch. When it was sexy time we just "unfolded" the futon turning it into a bed and ta da! The reason I say to do this in the basement is because you want to be as far away as possible from your children (so they don't hear you obviously).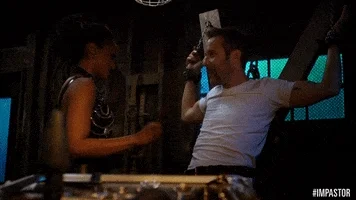 Hope these ideas were at least somewhat helpful. You just gotta be creative moms and dads! Don't let your sex life suffer. It will destroy your marriage.