How to Introduce BDSM into Your Relationship
BDSM which stands for bondage, dominance/discipline, submission/sadism, masochism is a sexual practice or lifestyle where individuals practice role playing and "deviant" sexual acts in order to intensify the sexual experience. Sounds exciting, doesn't it?!
The practices associated with BDSM are far and wide, as individuals incorporate a variety of acts and integrate numerous fetishes into their sexual experiences. What do I mean by all this? Well, people that practice BDSM are just as different as you and me. We may have different hobbies, different lifestyles, different preferences, but we share a common interest (obviously you are interested in sex since you're reading this). People that practice BDSM share the common interest of "kinky sex", but everyone's kinks are different.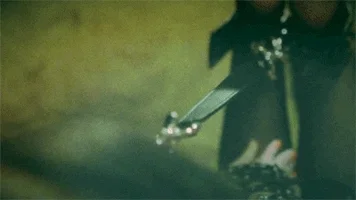 Hopefully, before reading this post, you already have some idea of what BDSM entails as this post is not an intro to BDSM course. Rather, my aim here is to guide you into finding the right resources and provide you with tips to help you incorporate BDSM into your sex life. Before I continue further, I would like you to take this BDSM test so that you have a better understanding of your own personal kink style.
BDSM test –> click here
Once you know your style and your preferences, I also recommend you ask your partner to take the test as well. One thing you have to consider is that if you are a sub and your partner is also a sub, the sexual relationship may not work if neither of you is willing to switch, meaning one of you will have to take one for the team and be the dom.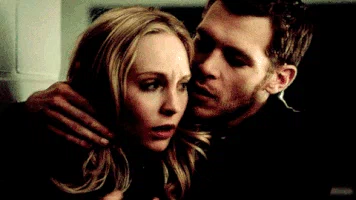 Now that you have discovered your BDSM style, how do you introduce it into your sex life?
Honestly, when I first decided to give BDSM a try, I was soooo lost. I didn't know where to start, who to talk to, where to find information, etc. It's not like you could just go on Facebook and ask your friends if they're into BDSM. Typically, kinksters keep their lifestyle a secret from friends and family. The bottom line is that people judge, so kinksters keep to themselves and join kink communities for guidance and support.
So that's the problem when you're a beginner. Where do you start? The most difficult part of being in a vanilla relationship is that you are both inexperienced. You probably feel a little overwhelmed (I know I did).
Join Fetlife.com – it's like a Facebook for kinksters to socialize, find support, and offer support. It's a wonderful community of non-judgmental people. However, if you're a cute looking sub, beware of dominant men whose intentions may be just to get laid. Use your best judgment. Just like with a dating website, sometimes people just want to f*ck and have little interest in guiding you, caring for you, or teaching you the ropes of BDSM (yes, pun intended). Once you join Fetlife, you can participate in their numerous forum where people are really nice and helpful. You can find BDSM events in your area where you can meet up with other kinksters.
Kinkacademy.com – this website is an excellent educational tool for beginners. It provides instructional videos and tons of resources for those who really want to learn about BDSM practices. FYI it's a paid educational program with three options $20/ month, $79/ 6 months, or $149/ year. I recommend starting with the $20/month and just cancel after a few months.
Find a mentor– honestly, this is a hard one, but probably your best option. The best way for you to learn is through live training and one-on-one guidance. The problem is where do you find a mentor/teacher? There's some hope on Fetlife, but it may take some weeding (meaning you have to browse through tons of potential candidates and determine who will be more helpful and who only wants to play). Not everyone is an a-hole on Fetlife. Some people genuinely want to provide guidance.
Attend classes- There's a Sex Conference that takes place in major cities called Exxxotica. You can sign up for various sex-related education classes when you purchase tickets to the event. My Mr. and I attended the Intro to Bondage class, where the instructor provided some basic information about types of ropes, different knots, and bondage strategies.
Online training– There are many websites that provide excellent training. My favorite is BDSM Training Academy. They're a great organization offering excellent guidance and support for newbies.
Youtube can be a great source for tips and advice.
Once you feel somewhat educated, it's time to bring your knowledge into the bedroom and it's not as easy as you may think. As a beginner, you may be scared and feel uncomfortable. Just like any other thing in life, practice makes perfect. Don't put too much pressure on yourself and take it slow.
Have the conversation- Give your partner a heads up regarding taking your vanilla sex life to the next level. The last thing you want is to scare your partner. Negotiate a safe word– Usually, people use "red" (stop), "yellow" (slow down I'm close to my limit).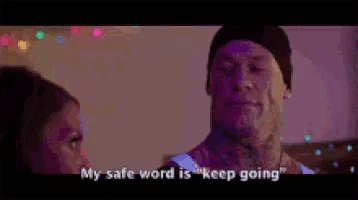 2. Put yourself in the mindset. What I mean by this is you need to step into your role (as a dom, sub, slave, master). You also have to give your partner a chance to do the same. I sometimes find this difficult as a sub because I have a feisty and goofy personality. The simplest way to accomplish this is to determine a physical location where the role playing will take place. For example, some couples choose the bedroom so when they enter the bedroom they automatically assume their role
3. Start slowly with giving or completing demands. If you're the dom, tell your sub what you want them to do. If you're the sub, do it. Pretty simple sh*t.
4. Get freaky! Buuuutttt as a dom you must pay close attention to your sub not only to ensure her safety but learn from her body language. You need to become the master of her body. As a sub you need to trust your dom. This may be difficult for you if the relationship is new or if you're both beginners, but you gotta let go of your fears in order to fully experience BDSM.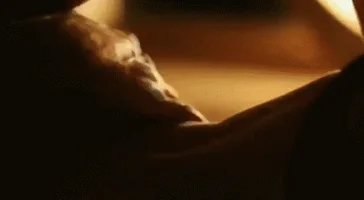 5. Review– You have to communicate with one another afterward. That's the only way you learn what works and what doesn't. For example, "I love the hair-pulling, but next time don't do it as hard" or "I love watching you come, but next time keep your eyes open and focused on me". Through communication, we learn about ourselves and others. Be open, accepting, and non-judgmental
Laughing: The main thing to keep in mind is to pace yourself and take it slow.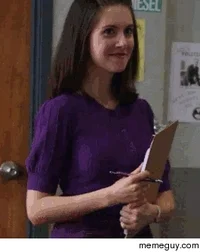 One problem that I experienced when my Mr. and I first began experimenting with BDSM is my laughing. My Mr. and I have been together for over 12 years, so we know one another pretty well. When he would command me, sometimes I would laugh. Why? Perhaps because I wasn't truly convinced that he was confident as a dom, maybe it was a nervous laugh, or maybe I just failed at assuming my role as a sub. I don't know, but it was kinda funny.
Tools of the trade: As with any hobby, some equipment is required. You can't become a cyclist without a bike, right? Well, with BDSM you also need some tools. Lucky for you, I recently wrote two posts regarding the best toys to get when you're a beginner or an intermediate BDSM player.
For a list of Beginner BDSM toys click–> here.
For a list of Intermediate BDSM toys click–> here.