INTRODUCTION TO THREESOMES: JUST TWO GUYS AND A GAL
Caution: Raunchy language and dirty details. Do not read if you are a prude (no offense I swear).
Taking two guys at once is a secret sexual fantasy for many women. Who doesn't think it's hot?! It's taboo, it's naughty, and it just looks really interesting in porn. Right? So what's the obsession with mfm anyways? Well, you get 4 sets of hands on you, and 2 d*cks to entertain you, who wouldn't find that exciting. Why is it considered taboo do you ask? Well in our mainstream Western society, the "correct" way to have sex is with 1 opposite sex partner. Notice, same-sex is not really considered "normal". The female partner of the trio has the potential to be shamed for being a "dirty whore" or whatever. I disagree. I think any woman who can handle two guys at once is a lucky little ducky. You go girl!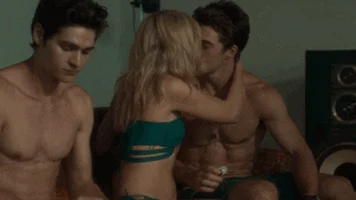 If you've ever watched porn, which I'm sure you have, or else you probably wouldn't be reading this, you've come across threesome videos. You click on them out of curiosity, like how does it work? Isn't it awkward for straight guys to be seeing each other's d*cks?
Well, here's the deal. Anyone interested in threesomes, in general, has to not only be open minded but also self-confident. Men are obsessed about their penises, as I have expressed in my other post. They are always comparing their size. The thing about mfm threesomes is that you have to be at peace with your penis size in order to enjoy the experience and not have a sissy fit if the other dude is more hung than you. In reality, it doesn't f*cking matter. If you're attempting double penetration (DP), having a smaller dick could be very beneficial as many chicks would prefer a smaller penis in the booty. Bottom line is that women really don't care, it's your ego talking gentlemen.
So how do mfm threesomes work? According to my research (I like to know random things), thank you Google and trusted girlfriends, there are some vital positions to implement such as doggy style while sucking d*ck, missionary while s*cking dick, and ummmm… that's about it. It's just a lot of d*ck sucking unless you want to be brave and attempt DP. If you are interested in DP, get the details here.
Why women enjoy it….
The few women that I have spoken with who occasionally enjoy an mfm threesome explain that they get off on being able to pleasure while being pleasured. Some say it's just more fun especially when you love s*cking d*ck. And who wouldn't enjoy one guy going down on you while the other one is nibbling on your nipples?
However, for many women mfm is a one-time thing, usually accomplished as a result of a drunk night.
What's complicated about mfm threesomes?
Well, the mechanics may be somewhat difficult. There are two penises, and if the gentlemen are in fact straight, then keeping their d*cks from touching is usually a priority.
Another difficulty may be keeping it up once you see another man's wang. I have no idea why this is a big deal to some guys, but it is.
Communication issues. If the partners lack in this department, there could be some colliding and awkwardness. You gotta be able to communicate with your partners and make sure everyone is on the same page, everyone is enjoying themselves, and no one feels neglected (which, can be difficult when sharing a woman).
Tips from the pros:
Make sure everyone is on the same page. If you're all friends, then make sure you are all comfortable with what's about to happen. This requires paying attention to body language. You can tell by the look in their eyes if they are not interested. Some guys may be hesitant to share, wanting the woman all to themselves. Other guys are a lot more flexible, and just want to get laid, no matter what the circumstances may be. There is also a nice size chunk of guys that get off on sharing a woman. In marriages, this is called "hot-wifing" or "cuckhold" (I'm still trying to figure out the difference and apparently it's a big thing…who knew).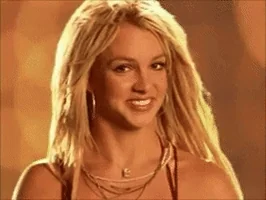 Use protection. I can not stress this enough. I don't care if you're on the pill, or if you have an IUD, SH*T HAPPENS my friends. Birth control fails. Imagine being in a situation where you get pregnant and you don't know which dude knocked you up. Jerry Springer to the rescue. And let's not forget STD's, yes they exist and no you're not immune to them. Wrap that sh*t up. If you don't things can go really bad for you.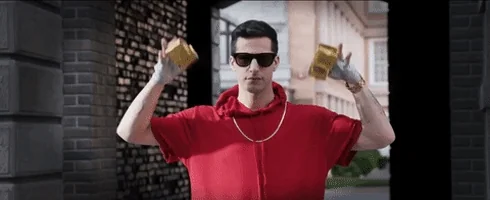 Communication…you have to be able to communicate with your partners. If your leg is cramping, let them know. Want to switch positions? let them know. If you want a d*ck in your mouth, please let someone know, they will be happy to oblige. Want to get spanked? Do tell. Can't handle it anymore and you're gonna blow your load? It might be nice to share that information accordingly so your female partner can prepare for the finale. You can't expect people to read your mind especially if you're in the zone.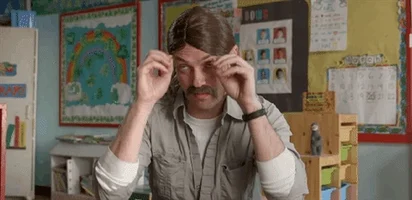 Be flexible. Here's the deal, everyone wants to get maximum pleasure out of this. Everyone has a different image in their head of what they want. You can't be selfish and just focus on your own orgasm. You need to take turns. Be a trooper, share the p*ssy.
Focus on pleasuring the woman. In these situations, the woman should be the center of attention. You make her happy and blissful, she reciprocates and the world goes 'round.
Have fun with it. Threesomes are never perfect. Enjoy the experience for what it is and don't over analyze. Keep it light, you're not in a porno (I mean unless you're videotaping yourselves, which is a quite common fetish as I have recently discovered).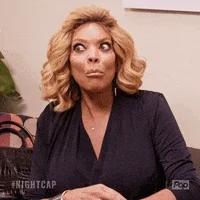 Double the pleasure, double the fun, enjoy yourself, and you shall cum.
(I couldn't help myself, it just rhymed so nicely).