Porn is Beneficial to Your Life
We've all heard about the dangers of porn. How watching porn can lead to having unrealistic expectations about sex, how it may lead to addiction, how it destroys society's morals, etc. Yes, porn can be toxic and detrimental according to various research studies (Psychology today). However, there are two sides to every story, and even this highly controversial topic has a positive spin. According to a Danish study of 688 adult men, the more porn you watch the more benefits exists for both men and women (psychology today).
I am not here to convince you to watch porn if you are morally against pornography and please don't judge those that do. Just because your opinion is different from that of others doesn't mean either you or them are right.
I have been a fan of porn since I became curious about sex. As a preteen, sex education was insufficient in providing me adequate knowledge about what sex entails. I honestly thought sex was only oral. I had no idea that a penis actually goes inside of a vagina. Luckily my good friend had access to some porn and boy am I glad I was introduced to it. How else was I supposed to figure out what sex was at this age? It's not like my mom was going to get into the details of what sex was.
So here's a list of reasons why you should watch porn…
It helps you learn about your own sexuality…You really don't know what you like until you try it right? Same goes for food. When you are exposed to sex, you figure out what you like, what you don't like, what you are willing to try and what is definitely a big no-no. Porn allows you to immerse yourself in a world of fantasy, in a safe manner. If you watch something and it gets your juices flowing, then it may just be your thing. You don't even need to actually partake in the sexual activity presented in the porn in order to figure out what you like.
It teaches you about sex, providing tips on satisfying your partner. However, it's important to note that just because you see something in porn, doesn't mean it will turn your partner on. You have to be realistic here. Not everyone is down for ass fingering. You can learn a great deal about oral for example from watching porn. Like how to finger a girl, how to give head, or eat pussy (especially from lesbian porn). You can learn different positions to spice up your sex life. All sorts of tricks that will make you a better lover.
It gets you in the mood. If you are like me and you can't just turn yourself on by the flip of a switch. Watch some porn. If your sex life is boring and desire has faded, watch some porn. Maybe even with your partner. It will get you both in the mood….pretty quickly. You can also learn what your partner likes from paying attention to their facial expressions, body language, and choice of porn.
Watching porn is a good distraction. When you're stressed out and on the verge of a panic attack. Watch some porn. It will immediately distract your from reality allowing you to step out of your world even if it's for a few minutes.
With porn comes release (orgasm). It leads to masturbation, which thus leads to orgasm, the ultimate release. I have previously spoken of the numerous benefits of orgasm. I don't think I need to repeat myself here, but if you are interested read my previous post Orgasms…Four Reasons Why You're Not Experiencing Them and Four Tips to Achieve Orgasms. Let's just say that orgasm is very beneficial to your health.
Top 10 free porn sites (according to my friends and followers):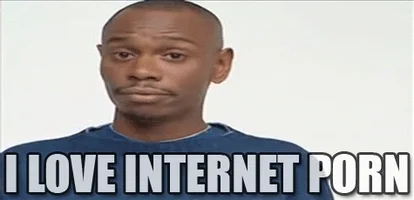 Now go watch some porn and de-stress for a bit!