TOP 5 Beginner BDSM Toys
Disclaimer: This post contains affiliate links, which means I receive a commission if you make a purchase using this link.
After my last wild experience of watching a live BDSM scene, I decided to incorporate some kinkiness into my sex life. What do I mean by kinkiness? Well, have you ever watched BDSM porn or at least read a kinky book?
As a beginner kinkster I recommend starting by figuring what you find exciting. Now, this doesn't mean that you go right for it, start slow. For example, let's say you find suspension bondage arousing (you know being tied up and hung from the ceiling). Do not attempt this starting off. Or say you find spanking appealing. Go for it, spank or get spanked, and maybe even incorporate a gentle flogger.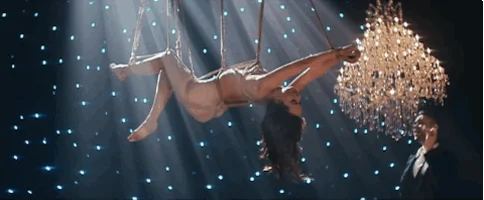 When deciding which "toys" to add into the bedroom consider your preferences and do your research. Each item has a different purpose and a different feel/texture. Shopping for toys can become overwhelming, with so many options (thousands) and so many places to purchase from (some more reliable than others). Sure you can go to Lover's Lane, if you're bold enough and ask for some guidance. It's their job to help you decide on the right product.
Or you can shop online which personally I find much easier because that way I can read reviews on the products from previous customers and I can do all the research from the comfort of my kitchen table (what? It's my desk). But there are sooooo many options and soooo many sellers. Where does one begin?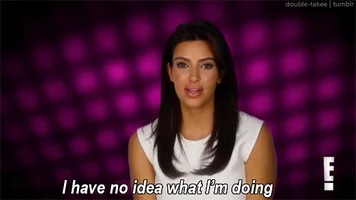 In an attempt to make your kinky-to-be life easier, I decided to provide you with some basic items that will add some excitement into your sex life. Keep in mind this short list is for beginners.
Beginner BDSM essential toys
Under the bed restraints

PlayRoom Starter Kit Under Bed Restraint Set
… These are for wrists and ankles, fastened via Velcro for a personalized fit (these a great for people like me who have tiny wrists). The restraints are removable and simple to assemble.
Passion Wireless Wand
…as a beginner any vibrator will do. The Passion wand is by far my favorite. Check out my review here.
Original Magic Wand Rechargeable
…If you are interested in forced orgasms then I would recommend something bolder, yup you guessed it the Magic Wand (wireless ideally). It's more powerful and kinda manlier than the cute little pink vibrators you would typically use for personal masturbation sessions.
3. Blindfold
HOT TIME Satin Eye Mask Blindfold
…chances are you already have one of these laying around somewhere. If not, then it's included in your restraint kit! Actually, the one included in the kit is not all that good. You can see everything when you look down. Maybe it's just me, bu
4. Gag
Ball Gag Silicone Gag Ball with or without Clamps
…There are quite a few options here. If you're unaware there are many types of gags: a simple ball gag, a breathable ball gag, an open mouth gag ring, a penis gag, a bar gag, and a spider gag. Let's keep it simple and just go with the regular ball gag. This one actually includes nipple clamps which I recommend saving for the intermediate level.
Gagged Behind the Back BDSM Bondage Restraint Fetish Set by Bound Desires – Black Mouth Gag with Neck & Handcuffs for Men and Women
…This is a pretty simple addition. It's fun, easy to use, and it's a kit so it comes with a gag. The gag is attached to a long leather strip that clips to handcuffs, in the lower back.
So take your sex life to the next level and add some kind ladies and gents.