TOP 7 INTERMEDIATE BDSM TOYS
Disclaimer: This post contains affiliate links, which means I receive a commission if you make a purchase using this link.
This post is aimed at those who have dipped their toes in the kinky water and seek more thrill. So you've played with the basics: vibrators, blindfolds, gags, and restraints as recommended in my previous blog Top 5 Beginner BDSM toys. You and your partner have gotten the hang of things and want to take it a step further. Kudos to you!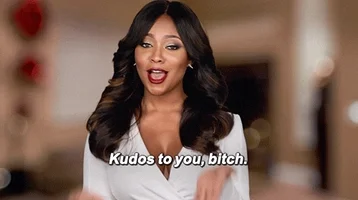 As we dive deeper into the BDSM world, toys get a little more intense. We may be interested in experimenting with pain, anal sex, and real BDSM equipment. More education is necessary and more skills needs to be learned in order to master the techniques of the essentials described below. So don't just go out and buy these products without knowing what they are, how to use them, and the safety measures required.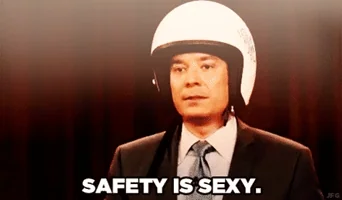 If you haven't already come up with a "safe word" (typically red), do so now. It's your only way out when you simply can't handle anymore and I don't mean to be dramatic, but shit gets pretty intense and limits may be pushed. Having a safe word allows you to feel in control of the "scene" even when you don't have control of your body.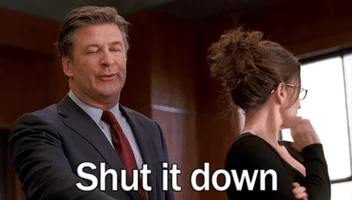 So let's dive right in and explore intermediate BDSM essentials.
1. Nipple clamps
Don't say "hell no" just yet. Give them a chance. Yes, they hurt like a b*tch when you first put them on, but BDSM is all about exploring limits, and the right amount of pain mixed with pleasure can be a delicious experience. As with many of the items in the intermediate category, there's a variety of different nipple clamps based on the level of pain you wish to experience. I'm not gonna do a "Nipple clamp 101" lesson here. Just start with the most popular:
Tweezer Nipple Clamps W/chain
 These are considered the beginner nipple clamps. The rubber end makes it gentler on the nipple, but can be removed for a more intense sensation. They are also adjustable. When you slide the ring, the pinch becomes tighter or looser.
2. Rope
There are two main types of ropes: natural and synthetic. Deciding on the type of rope to get can be tricky as there are soooo many options from the material it is made of, to diameter, length, and strength. So it really depends on what you are looking for. I recommend you read BDSMwiki's Beginner Rope Bondage before you dive into rope play. It's a super informative source for beginner bondage.
However, for beginner's who honestly don't want to deal with all the choices, I would recommend Top Rated Multipurpose Rope for Bondage
. Once you get the hang of things, you can begin exploring with different textures, thicknesses, etc.
3. Bondage Tape


This one is pretty simple. It's just special tape used for bondage purposes. However, you don't want to use just any tape so duct tape is out of the question. Holy ouch! I can't even imagine. Apparently I also just learned that electrical tape is also not a good idea. So here's my recommendation:
Kink Black Bondage Tape -Restraint Series-
4. Flogger
There are sooo many types of floggers! It can really become overwhelming. Honestly, I'm gonna make it pretty simple here again without going into too much detail. Here's a great article on floggers if you are interested in learning more –> click here. Here's my recommendation for a decent quality beginner flogger:
Ardour Crafts FL-057 Genuine Black Cow Hide Thick Leather Flogger 100 Tails Heavy Leather Flogger Whip
5. Riding Crop
This one is pretty simple to choose from as there aren't as many options. It's pretty basic shit. It's like a mini fly swatter used to elicit a delicious amount of tingle on the booty (or other parts of the body).
Strict Leather Short Riding Crop
6. Spreader Bar
There's not much to this one either except the fact that you want to get an expandable one that allows for more options. Here's the one I would recommend for the intermediate BDSM player:
Sportsheets Edge Adjustable Spreader Bar
…It's got clips on the outer edges so that you can attach cuffs to it and btw it does not come with the cuffs. Those must be purchased separately.
7. Cuffs
The kind of cuffs you get depend on your personal preferences. If you purchased the under the bed restraint kit that I recommended in my previous post, Beginner BDSM Toys, then you already have a pair of decent cuffs that you can use with the spreader bar mentioned above. If you desire better quality go for heavy leather, something thicker. Trust me on this one. When I first began exploring I purchased a cheap little Bondage Kit and guess what, it broke after ONE use. The "leather" part actually ripped. So invest in something decent, like this:
Pair of High Quality Heavy Duty Strict Leather Extra Wide Ankle Cuffs with Fur Lining.
Happy Playing!